Helpful information, advice, and current news updates from the experts at O'Brien Pharmacy.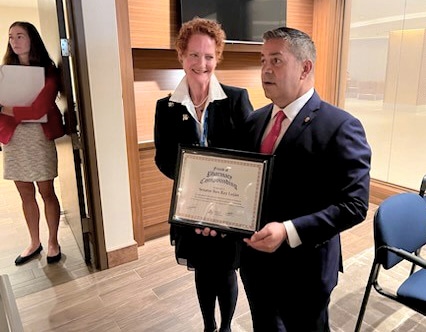 O'Brien Pharmacy owner, Lisa Everett Andersen, Receives APC Fellowship. It is awarded based upon "the applicant's credentials are assessed against rigorous criteria that include contributions to published literature, continuing education, presentations, leadership, professional and civic service as well as professional awards."
The O'Brien Pharmacy Difference
At O'Brien Pharmacy, we have but one passion: to serve our global community. We are  dedicated to extraordinary and individualized patient care, providing innovative, well documented, and highest quality medication and holistic solutions for practitioners and patients alike. We promote optimal lifestyle and healing with clinical consultations and the art and science of compounding without compromise. It is with gratitude and our greatest pleasure that we accept our role as a trusted cornerstone in healthcare since 1962. 
O'Brien Pharmacy is non-sterile and sterile PCAB accredited.
O'Brien Pharmacy is a FDA-inspected and FDA-compliant facility.
5453 W 61st Place
Mission, Kansas 66205
913-322-0001
800-627-4360 
913-322-0002 (fax)
mail@obrienrx.com