AAO 2023 Expo
November 3 – 6 , 2023 • San Francisco, CA
Pharmacist Tyler Chamberlain, Chief of Regulation and Compliance for O'Brien Pharmacy, will attend this year's American Academy of Ophthalmology Expo, one of the largest ophthalmology conferences in the world. Because we compound many different eye preparations for patients and for use in clinics, this conference offers us a wonderful way to not only connect with practitioners from around the country, but also to keep updated on the most used medications, new technologies, and currently unfulfilled needs in the world of eye care. We hope to introduce what we can do or find new ways to collaborate with those whom we might be able to serve.
PCCA International Seminar
October 26-28, 2023 •   Houston, TX
This year, Lisa and Hollie will attend PCCA's annual International Seminar, where they will collaborate with other compounding pharmacists and technicians, visit with compounding pharmacy advocates, and have a little fun! The PCCA seminar allows us to keep updated on the latest technologies in compounding and obtain insight to different compounding procedures we may not have known about otherwise.
2023 32nd annual symposium
International & American Associations of Clinical Nutritionists
October 11-14 , 2023 • Hilton Downtown • Fort Worth, Texas
"Mitigating Neurological and Mental Health Ailments with Clinical Nutrition."
Compounders on Capitol Hill
September 19-23, 2023 • Washington D.C.
Although our advocacy on behalf of your right to access compounded prescriptions and nutritional supplements is nothing new, we have become even more involved than before. For example, our September trip to D.C. will be the second one this year.  Representing O'Brien Pharmacy, the practitioners we work with, and our patients will be owner Lisa Everett Andersen, RPh, CCN,FACA,   Chief of Pharmacy Regulations and Education Hollie Resseguie, PharmD,  and Chief of Laboratory Operations Kristy Timmons, RPh, along with Arden Andersen, DO, MScPH, Col. USAFR, Ret. During Compounders on Capitol Hill, they will "divide and conquer," visiting with as many representatives from as many of the states in which we are licensed as possible. Saving bio-identical hormones will still be a hot topic, but we will also discuss the over-all importance of healthcare freedom. We look forward to updating you on our visit!
Psychedelic Science CONFERENCE 2023
June 19-23, 2023
For the first time, we will attend the Psychedelic Science conference, held this year in Denver, CO. Omar Hamid, PharmD, will represent O'Brien Pharmacy, with the goal of better understanding this therapy and its possible benefits for some of our patients.
The use of psychedelics for mental health disorders has been investigated for decades and peaked in the 60s during the counter culture movement. Ever since, their utility has been  minimal and the psychedelic landscape has been fraught with shifting political agendas and misinformation leading to significant underutilization of several very promising agents with very compelling evidence for a wide array of mental health disorders.
In recent years, the tide has shifted with a loosening of regulatory restrictions and a renewed focus on alternative treatments for mental health. Over the past decade, there have been a multitude of studies of psychedelics showing benefit for a wide array of mental health disorders, including depression, anxiety, PTSD, anorexia, addiction and several others.
Psychedelic Science '23 was a culmination of decades of research in psychedelic science and presented an opportunity for clinicians, old and new, to experience the rapidly developing field of psychedelic science. The next several years will likely see new drug approvals, including MDMA for PTSD, and the future is very bright for this emerging science.
Kansas pharmacists association (kpHa) MEETINGS
As part of O'Brien Pharmacy's ongoing commitment to continuing education and pharmaceutical best practices, Lisa Everett Andersen, RPh, CCN, and Hollie Resseguie, PharmD, attended the Kansas Pharmacists Association (KPhA) Professional Affairs meeting on April 24. As committee members, they meet a few times a year with the other members from across the state to discuss educational programming, best practices, and legislation as they pertain to pharmacy practice. O'Brien Pharmacy will also participate in KPhA's upcoming Annual Meeting and Trade Show which is held August 24-27 in Lawrence, KS. This event is another good opportunity to stay up-to-date on new information and get to know pharmacy staff from different settings throughout Kansas.
The American Prolotherapy and Regenerative Medicine Conference
May 3-6, 2023 
This May, Lisa and her husband, Dr. Arden Andersen, will attend the American Prolotherapy and Regenerative Medicine Conference in Tempe, Arizona. This conference boasts lectures on prolotherapy and unique integrative pain treatments from top presenters in their field. But this gathering isn't just for networking and lectures; Each day, attendees can take advantage of the hands-on workshops and a cadaver lab where practitioners can observe and practice joint treatments.
The ACT Legislative Conference
May 16-17, 2023
Lisa and Dr. Andersen will again team up to attend the ACT Legislative Conference in Washington, D.C. This two day event is a whirlwind of meetings with legislators so they may better understand the need to preserve the right to compound custom bio-identical hormones and compounded veterinary medications.  While there, Lisa and Dr. Andersen will attend a special event hosted by PCCA for Senator Roger Marshall, who has kept in touch with O'Brien Pharmacy as he has become an advocate for compounding and compounding pharmacies. 
More details about advocacy and the outcomes of their visit can be found on our blog, here.
APRIL 2022 :

The Journal of The North American Menopause Society 
Bio-Identical Meta-Analysis Study 
Many of you know about and have heroically involved yourself in the campaign to ensure you have the right to choose compounded bio-identical hormones. We know the potential of of Big Pharma via the FDA outlawing your choice in hormone replacement has been a cause for despair. All of us at O'Brien Pharmacy completely understand how you feel – this isn't just our livelihood, many of us also use bio-identical hormones. However, we have a little good news to share.
The FDA has made public their June meeting docket, and it appears the discussion of compounded bio-identical hormones has been postponed from this month's meeting, but they are still on the list of substances to be considered for removal from compounding. So it is of utmost importance we keep spreading the word and contacting our representatives. Below you'll find a PDF put together by the Alliance for Pharmacy Compounding (A4PC) that can help you inform others.
 A4PC has also made available a study of many studies (a meta-analysis) that shows the very strong benefits of bio-identical hormones. It completely discredits the flawed NASEM report and should reinforce the safety and security of taking compounded BHRT for you personally.
We would like to reiterate it is because of your efforts to save our hormones from Big Pharma via the FDA that we are making some headway. We are so grateful to all of you who have taken on the role of a compounded bio-identical hormone advocate! Let's keep it going.
With Gratitude, Lisa
THE THREAT TO COMPOUNDED HORMONE THERAPY (PDF)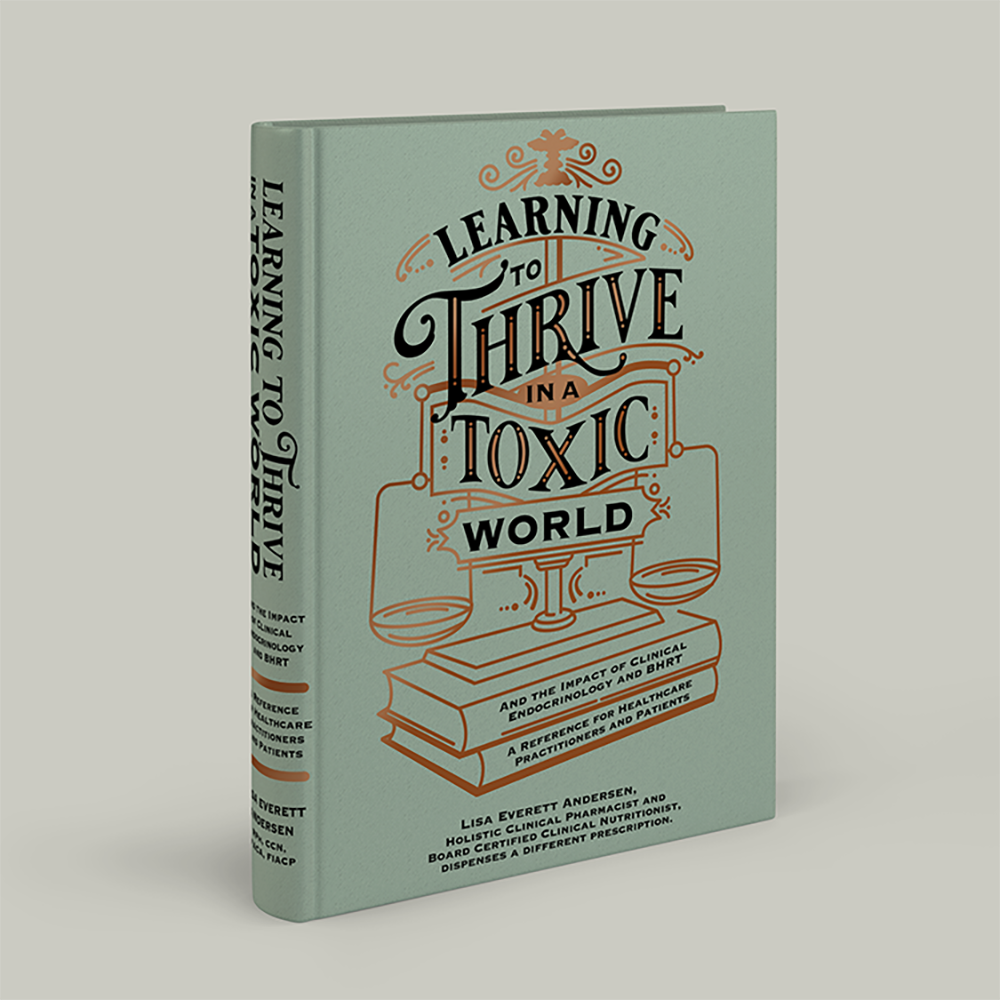 Learning to Thrive in a Toxic World
In the book Learning To Thrive in a Toxic World And the Impact of Clinical Endocrinology and BHRT, A Reference for Healthcare Practitioners and Patients, Lisa Everett Andersen, Holistic Clinical Pharmacist and Board Certified Clinical Nutritionist dispenses a different prescription. This body of work is one practitioner's attempt to shed some light on these problems and to offer science-based preventative solutions that also come from 40 plus years of private practice and clinical research.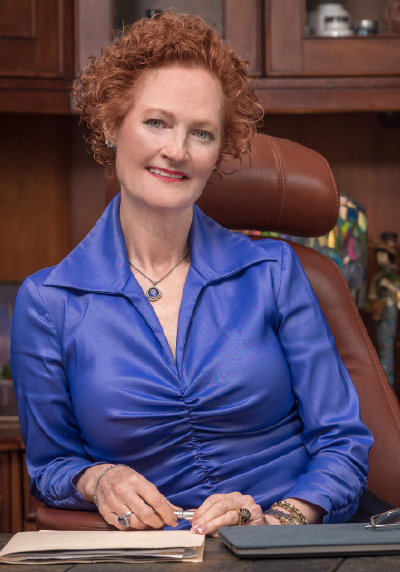 Please call toll-free
800-627-4360
Thank you for your trust and confidence.
The O'Brien Pharmacy Difference
At O'Brien Pharmacy, we have but one passion: to serve our global community. We are  dedicated to extraordinary and individualized patient care, providing innovative, well documented, and highest quality medication and holistic solutions for practitioners and patients alike. We promote optimal lifestyle and healing with clinical consultations and the art and science of compounding without compromise. It is with gratitude and our greatest pleasure that we accept our role as a trusted cornerstone in healthcare since 1962. 
O'Brien Pharmacy is non-sterile and sterile PCAB accredited.
O'Brien Pharmacy is a FDA-inspected and FDA-compliant facility.
5453 W 61st Place
Mission, Kansas 66205
913-322-0001
800-627-4360 
913-322-0002 (fax)
mail@obrienrx.com