Congratulations to Lisa Everett Andersen in Receiving APC Fellowship
WRITTEN  BY
SHANA CURTIS WEBB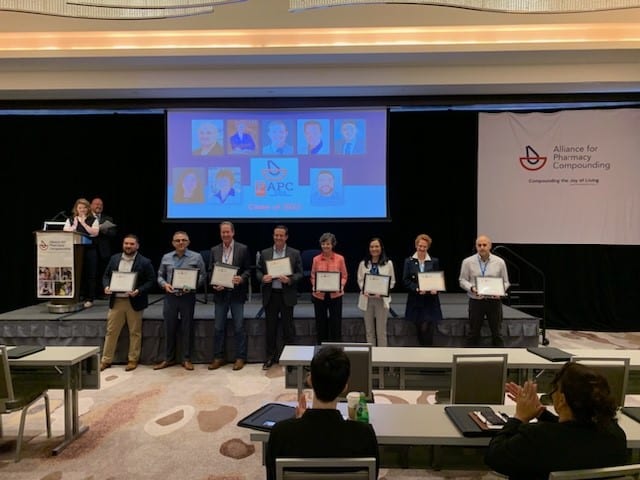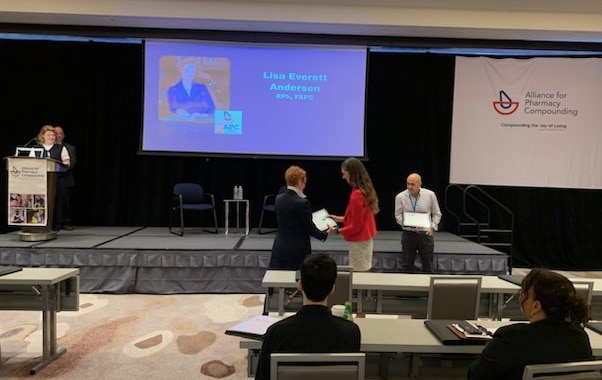 "To me, being an APC Fellow is not a mark of my achievement, but a mark of my involvement and dedication to an organization that tirelessly fights for compounding pharmacies and the right for patients to have compounded medications. It is an honor to be inducted, and I hope in doing so I can help inspire others to reach for not only fellowship but involvement in APC." 
     Alliance for Pharmacy Compounding, or more commonly known as APC, is an organization O'Brien Pharmacy has been deeply involved in since its inception. They have an ear to the constant flurry of activity on The Hill, alerting and assembling their members to take action, oftentimes against the many attempts by the FDA to take down compounding pharmacies and outlaw life-saving individualized medications. APC is an invaluable asset to any compounding pharmacy and to the patients who rely on the medicines they make.
        This week, while joining her colleagues in Washington D.C. for APC's sponsored Compounders on Capitol Hill, O'Brien Pharmacy owner Lisa Everett Andersen was awarded APC Fellowship. Per the APC, their Fellows Program "distinguishes pharmacists who are exemplary in their professionalism and commitment to the practice of pharmacy compounding."  An applicant must be nominated, and from there "the applicant's credentials are assessed against rigorous criteria that include contributions to published literature, continuing education, presentations, leadership, professional and civic service as well as professional awards." 
        However, when asking Lisa how she feels about receiving fellowship, she had this to say:  "To me, being an APC Fellow is not a mark of my achievement, but a mark of my involvement and dedication to an organization that tirelessly fights for compounding pharmacies and the right for patients to have compounded medications. It is an honor to be inducted, and I hope in doing so I can help inspire others to reach for not only fellowship but involvement in APC."
        On behalf of the O'Brien Pharmacy staff, we congratulate Lisa and are excited for our pharmacy and our patients in this additional collaborative step with APC.