Why does O'Brien Pharmacy say to "stop eating dairy?"
WRITTEN AND EDITED BY
LISA EVERETT ANDERSEN, B. SC. PHARM, FACA, CCN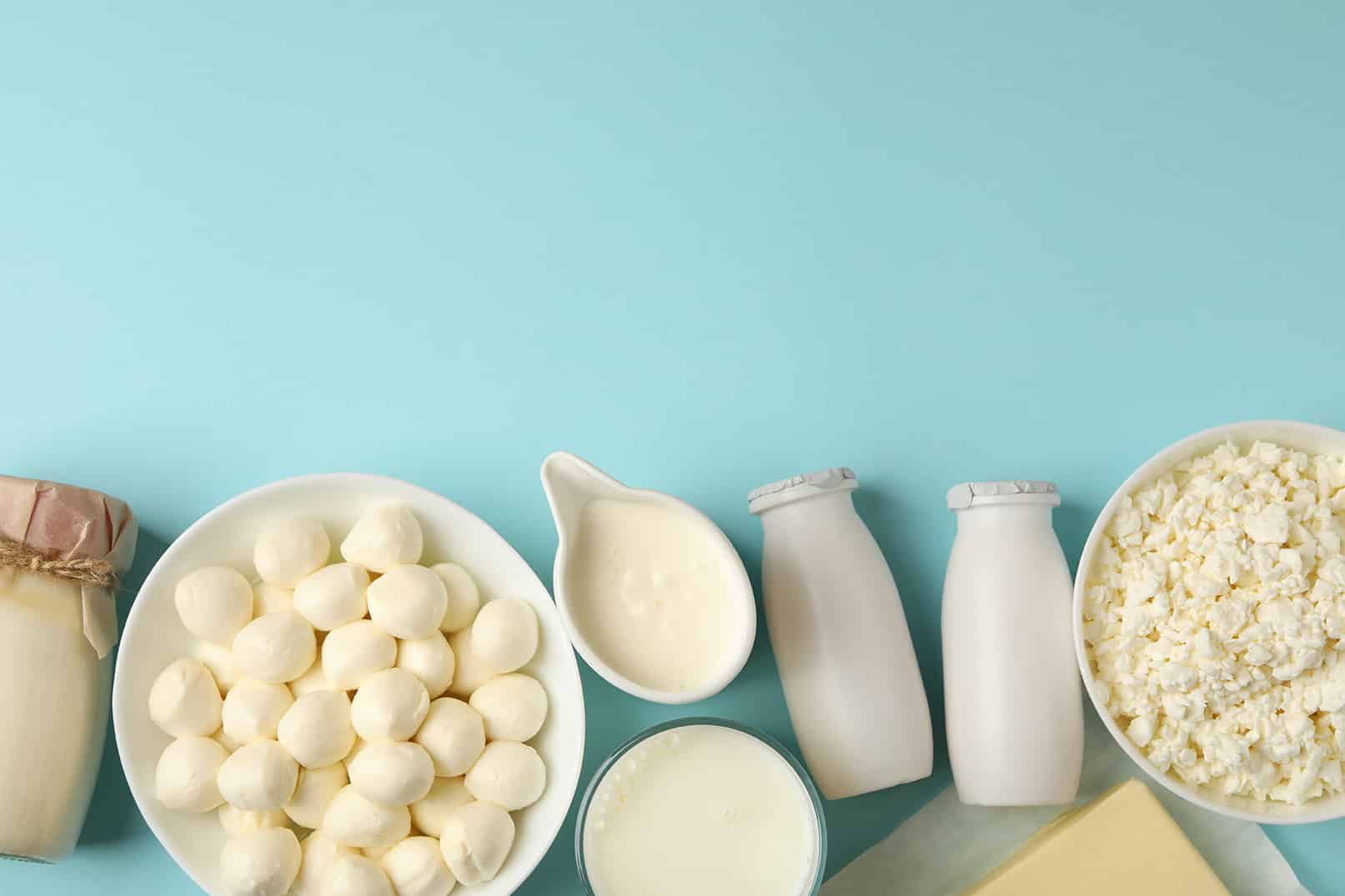 "There's no reason to drink cow's milk at any time. It was designed for calves, it was not designed for humans, and we should all stop drinking it today, this afternoon."

—Dr. Frank Oski, Former Director of Pediatrics at Johns Hopkins University
The advertising promises "milk is the ideal food:" allegedly milk strengthens bones, straightens out the digestive tract, and provides an abundance of protein and calcium.  Cow's milk is ideal for a one-hundred pound calf that needs to grow quickly into a four-hundred pound cow.  Goat's milk is ideal for a baby goat. But once we take a mammal's milk out of its ideal environment —that specific mammal—and pour it into another species, we have trouble.
WHAT IS MILK AND HOW DOES IT WORK?
Humans are the only species that drink the milk of other mammals and continue to consume milk products throughout adulthood.  Though all mammals produce milk, the components of the milk vary greatly from species to species; the enzyme systems that digest the milk are appropriate for only that species.  This is nature's way of ensuring newborns ingest the proper amount of nutrients to survive and thrive.  Breast milk facilitates rapid weight gain and the development of a healthy immune system and intestinal tract.  Once newborns are fully functioning, the enzyme system disappears and babies can no longer digest milk.  After they are weaned, the extra fat, proteins, sugars, hormones, and growth factors in breast milk become toxic to the growing mammal.
Americans consume ten times more dairy than any other country and suffer the most from dairy-generated illnesses.  Concentrated forms of dairy such as yogurt, Greek yogurt, cottage cheese, sour cream, ice cream, and cheese are even more detrimental to our health than milk; they contain more "white stuff" (casein, whey and lactose)and cause more inflammation and damage. Twelve ounces of milk go into making one ounce of these concentrated products. So one ounce of yogurt is twelve times more damaging to the body than one ounce of milk.  Butter is mostly fat and contains very little of "the white stuff."  This is why the body tolerates butter.  The fat, however, is where pesticides, toxins, and hormones concentrate.  That is why it's best to eat organic butter when possible.
THE BITE THAT CHANGES YOUR LIFE
Medical research offers the real story:  by drinking that innocent looking glass of milk, spooning in mid-morning strawberry yogurt, eating the all-American grilled cheese sandwich and the evening bowl of Rocky Road ice cream, we are harming our bodies.  With the exception of organic butter, dairy products are the most toxic and inflamma-tory of all foods.  Inflammation is at the root of cardiovas-cular disease, the aging process, cancers, infections, all allergies and autoimmune diseases, and more.  The latest studies show that even organic dairy products are destructive to the digestive and immune systems and cause a multitude of diseases.
STAVE OFF WEIGHT GAIN AND DIABETES
Nature designed cow's milk to nutritionally support and provide powerful growth factors for large baby calves, not small humans.  As adults, our goal is to consume foods that support maintenance instead of promoting growth.  When foods stimulate growth in adults, the result is the formation of cancers and inappropriate weight gain.  This weight gain is triggered by a number of factors present in dairy products: concentrated pesticides, herbicides, fats, sugars, growth hormones, and proteins. Infants that are fed dairy-based formulas tend to weigh more than breast-fed babies.  This is because they take in higher concentrations of fats, sugars and proteins that fuel the development of additional fat cells.  These fat cells stay with them into adulthood.